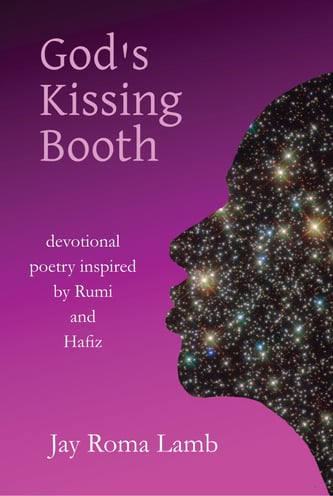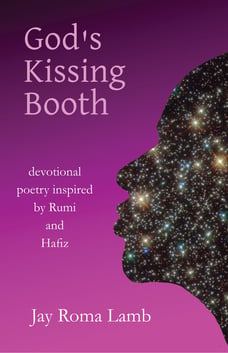 Welcome.
I'm so very glad you're here. This is a book for lovers of the Divine, an invitation, a welcoming into the quiet and the playfulness of All That Is, a place where you can cuddle up and get reacquainted with your beautiful heart.
Here is a sampling of the book "God's Kissing Booth". To purchase the full version please contact me at jay@jayromalambart.com.
God's Kissing Booth copyright © 2023 Jay Roma Lamb
All rights reserved. No part of this book may be reproduced in any form by any electronic or mechanical means including information storage or retrieval systems without written permission from the author except in the case of a reviewer who may quote brief passages embodied in critical articles or in a review.
God must wonder
what it will take to get
our attention.
Every moment, explosions of life
and hardly anyone bats an eye.
Riots of flowers
leaping into existence,
dancing
to
symphonic
winds,
have you noticed?
Trees,
they could just lay there,
but no,
they stand up
all
day
long
proclaiming beauty in
leaves,
branches
and monumental trunks.
Not exactly shy,
are they?
A thousand birds have
a thousand ways
of singing the same
song of love.
There are reasons
you have ears.
All of these are God,
jumping up and down,
waving His arms,
trying to get us to see
how
much
we're
loved.